Too fat to be a model? The picture that caused a storm in the fashion world ↘
Lizzie Miller is considered too large to model plus-size clothes. Is the reaction that followed the publication of this picture going to change that?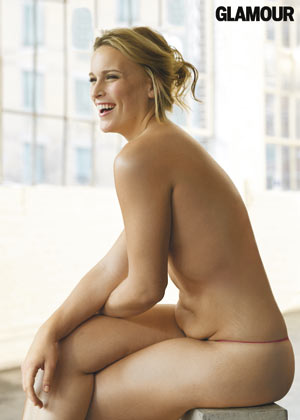 One wouldn't have thought this would be news. As Miller says, "pretty much every picture in a magazine or ad is airbrushed … I don't think the public understands how much smoke and mirrors are involved in making women look like that."
So does the reaction to this picture mean that the tide is turning? Hardly. Even after the deluge of emails, Leive hasn't made a commitment to using average-sized women in fashion shoots, saying only that the magazine wants to celebrate "all kinds of beauty". The outcome for Miller, though, has been more positive. She has received more offers of work since the picture was published. And her model agency, Wilhelmina, has told her that she mustn't lose any weight.